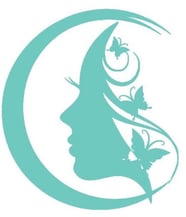 Policies
Cancelattion policy:
In order to provide the best possible service to all of our clients, we kindly ask for a 24-hour notice if you need to cancel or reschedule your appointment. If you cancel your appointment without providing 24-hour notice, you may be subject to a cancellation fee of 50% of the scheduled appointment cost. We understand that emergencies can arise, and we ask that you please notify us as soon as possible in the event that you need to cancel or reschedule due to unforeseen circumstances. You can contact us by phone, email, or text to make any changes to your appointment.
* We kindly ask that if you are feeling unwell, experiencing symptoms related to COVID-19, or have been in close contact with someone who has tested positive for COVID-19, please reschedule your appointment for a later date. We will waive the 24-hour cancellation policy in these cases, but we ask that you notify us as soon as possible so that we can adjust our schedule accordingly. Thank you for your understanding and cooperation in keeping our community healthy and safe.
Late Policy:
We strive to provide each client with excellent service and want to ensure that you receive the full duration of your scheduled appointment. If you arrive late, we will do our best to accommodate you, but please be aware that your service may be shortened to ensure we stay on schedule for our other clients. If you are more than 15 minutes late to your appointment, we will not be able to provide the full service and you may need to reschedule. Thank you for your understanding.
No-Show Policy:
If you fail to show up for your scheduled appointment without any prior notice, you will be charged 50% of the amount of the scheduled service. If this happens three consecutive times, we will no longer be able to accommodate you as a client. We kindly ask that you provide us with a 24-hour notice in case of any changes to your scheduled appointment to avoid any inconvenience to you or other clients.
Card On File:
To secure your appointment, we require credit card information to be entered into our scheduling system. Please note that your information is securely stored and will only be charged in the event of a cancellation without 24-hour notice or a no-call/no-show.
Refunds:
Our policy states that all services and products are final sales. If you are dissatisfied with your service or product, please inform us within 24 hours so we can address your concerns. We do not offer refunds, but we are committed to finding the best solution for our clients. We cannot accept returns on any opened products. Unopened products can be returned within 14 days of purchase with proof of purchase.
Minor Treatment Policy:
For the safety and comfort of all our clients, we ask that children do not accompany you to your appointment. If you need to bring your child with you, please make prior arrangements with our staff. Minors between the ages of 8-16 receiving a service must have a parent/guardian present during the entire service and complete the appropriate intake forms. Clients under the age of 18 must have a parent/guardian's signature before receiving any services.
Privacy Policy:
At our facility, we take client confidentiality very seriously. Your personal and treatment information is kept strictly confidential, and will not be shared with any third parties unless required by law. Any conversations or information you share with your therapist will be kept confidential unless there is a concern of harm to yourself or others. We also do not share our client lists or email addresses with any outside companies.
Scope of Practice:
Estheticians do not provide medical advice or diagnose medical conditions. Any information providedduring a session is not intended to replace medical advice or treatment from a licensed healthcare provider. It is recommended that you seek the advice of a healthcare provider if you have any concerns or questions regarding a medical condition.
We appreciate your cooperation and adherence to these policies. Thank you for your understandingand helping us maintain a safe and professional environment for all of our clients.